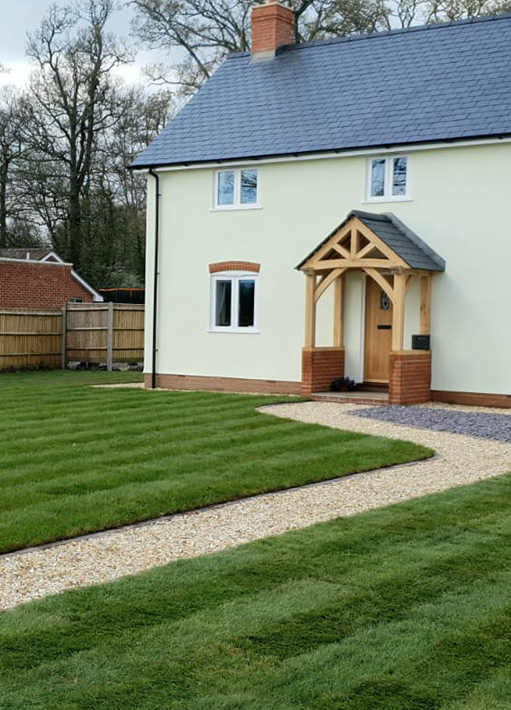 Lawn Turf
We have been selling quality lawn turf to our customers for over 60 years. It is available in a range of grades and we can advise you on the most suitable turf for your project and deliver it direct to your home.
Our most popular turf is a Premium Quality grade and we have supplied this turf to our customers over many years. It is locally grown and is ideal for use in your garden and is also suitable for use on larger landscaping projects. It is grown using only the best seed and is carefully maintained prior to cutting. The turf is durable and uniform in texture and will withstand the rigours of lively children.
If you also require our ground preparation and laying service, please advise us when enquiring.
Soil
We also supply screened soil to many of our customers. This can be delivered to your home in small or larger bulk quantities.
Play Bark, Sand, Compost And Decorative Stone Chippings
There is a wide range of landscape related products that can be supplied direct to your home.